Thanks for signing up as a Case Warehouse brand ambassador. We have approved your request, and we're happy to have you as part of the team!
This page contains some very important information to help you get going, it should cover everything, but if you have any questions please let me know, I'm always here to help with anything.
Affilio is a 3rd party platform which handles affiliate profiles for us. This lets us keep track of your earnings and schedule payouts on a regular basis.

Please make sure to add your info to affilio such and name and address, adding a photo to your affilio profile helps us out a lot.
How do I log into my dashboard?
You can log in to your dashboard at any time using the link at the bottom of our website. www.casewarehouse.com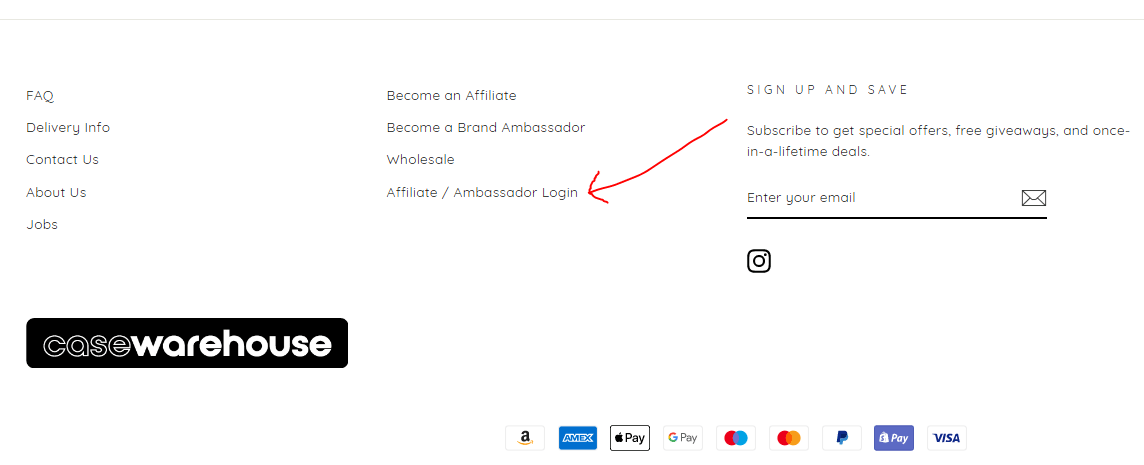 What is my referral link?
Your referral link is on your affilio dashboard.
Share with your followers. When someone uses this link and then places an order, you will earn commision.

You have a Branded link and unbranded link. They both do the same thing, but one link contains your username / tag.

What is my discount code?
Your unique discount code is on your affilio dashboard.
Share this code with your followers. When someone uses this code, they will get a discount and you will earn commision.
This method works well in places where you can't use a link (Instagram posts / Snapchat)

Can I link directly to a product?
Yes, you can also generate specific referral links direct to specific products by using this section shown below.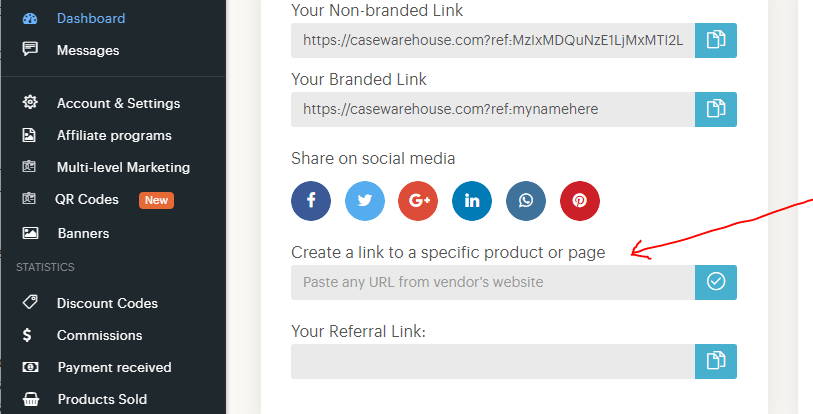 The further you can spread your affiliate link, the more likely people are to use it, and the more you will earn. Our top brand ambassadors are currently earning £400-£800 a month and growing fast. There is no maximum limit to the amount you can earn.
Please fill in your payment details in affilio if you have not already done so.
Payouts are made on a regular basis and you can be paid into your bank account or paypal account.
Payments are made 10 days after your commision is earned.

This is a great way to engage your followers, and add your affiliate link to the swipe up action for a direct link to our site with your affiliate link.
High Quality Lifestyle Photos
Can I get free phone cases?
Yes, if you change your phone, or if you simply have seen a new design which you like then drop us a message on affilio and we will review your request and can send you this free of charge.

All we ask is that you share the case with your followers and mention us. This can be a good way to let your followers see different case designs which in turn will lead to more sales via your affiliate link.  

Our goal is to always keep your phone protected. :D
INSTAGRAM
#CASEWAREHOUSE

@CASEWAREHOUSE